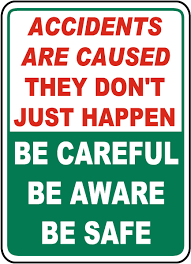 SAFETY COMMITTEE
---
CWA Local 7777/CenturyLink
Joint Safety Committee
The members of the CWA Local 7777 Safety and Health Committee are responsible, sincere, outgoing CWA members who are willing and able to protect the interest of their fellow workers and to make sure that the employers are adhering to their legal responsibilities.
We are proud to provide a list of committee members and provide their contact information.
| | | | |
| --- | --- | --- | --- |
| NAME | E-MAIL | PHONE NUMBER | WORK LOCATION |
| Chuck Griffith - Co-chair | cgriffith@cwa7777.org | 303-653-5028 | CenturyLink: Sullivan Central Office |
| Lori Griffith - Officer | lgriffith@cwa7777.org | 720-333-5674 | CenturyLink: 700 W Mineral Avenue |
| Destin Raybun | draybun@cwa7777.org | 970-227-3124 | CenturyLink: Zuni Building |
| Corinne Villa | cvilla@cwa7777.org | 303-507-3299 | Zuni Building |
| Jodi Escott | jescott@cwa7777.org | 303-587-5634 | CenturyLink: Zuni Garage |
| Anna Robbs | arobbs@cwa7777.org | 303-437-0447 | CenturyLink: 700 W Mineral Avenue |
| Walter(Bernie)Dillman | | 515-991-4692 | CenturyLink: Evans Garage |
| Jeff Payne | jpayne@cwa7777.org | 720-296-6738 | CenturyLink: 2411 S Peoria Street |
| Lynn Rusher | | 720-444-5000 | Avaya |
If you are aware of a safety and/or health hazard in your workplace, please report it to the appropriate committee member so we can address the issue with the employer and ensure that the employers provide a place of employment which is free from recognized hazards.
Chuck Griffith
Chair
The Enemy
I am more powerful than the combined armies of the world. I have destroyed more people than all the wars of all nations. I massacre thousands of people every year. I am more deadly than bullets. I steal billions of dollars each year. I spare no one, and I find victims among the rich and poor alike; the young and old, the strong and weak. Widows know me to their everlasting sorrow. I loom up in such proportions that I cast my shadow over every field of labor.
I lurk in unseen places and do most of my work silently. You are warned against me, yet you heed me not. I am relentless, merciless and cruel. I am everywhere – in the home, on the streets, in the factory, at railroad crossings, on land, in the air and on the sea.
I bring sickness, degradation and death, yet few seek me out to destroy me. I crush, I maim, I will give you nothing and may rob you of everything you have.
I am your worst enemy—
I am CARELESSNESS.
-Author Unknown
Download:

First aid - Safety.pdf

Safety-Slips Trips Falls.pdf

Designate a Sober Driver.pdf

Be Prepared for Severe Weather.pdf

Ergonomics.pdf

Heat Safety.pdf

Fire Safety Awareness.pdf

Safe Driving.pdf

Cancer Awareness.pdf

Winter Driving Checklist.pdf

Holiday stress.pdf

Cold and flu season.pdf

Stroke Awareness.pdf

Depression.pdf

Ladder safety.pdf

Severe Weather.pdf

My back.pdf